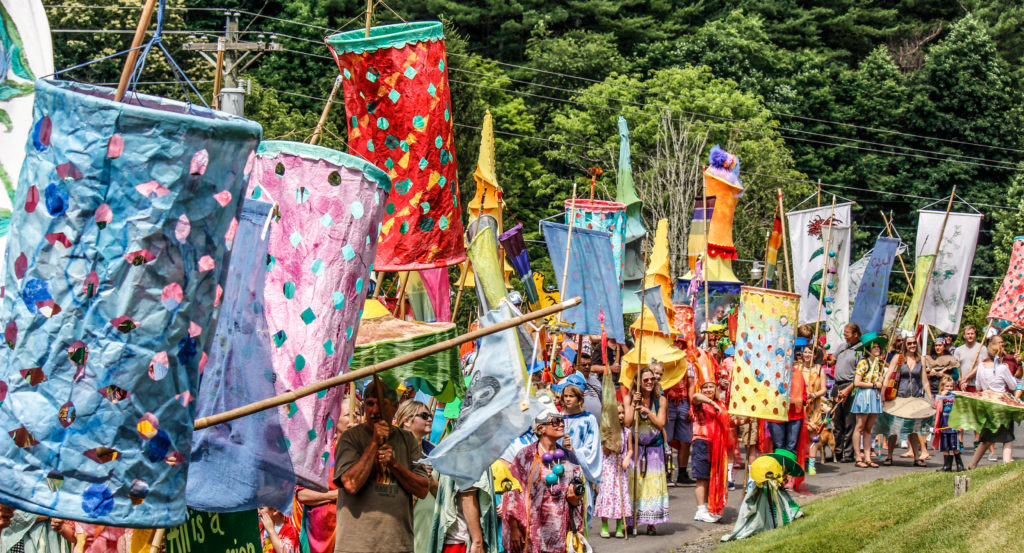 The 2020 Todd Liberty Parade will take place Saturday, July 4, at 11:00 a.m.  It meanders through downtown Todd ending at Cook Park with live music by the King Bees, dancing and food to purchase. You've got to see it to believe it! Please join us.
This year marks the parade's 15th year and the fourth year being hosted by the TCPO. It is a great event that honors the founding of our country in such a unique and fun way. You are invited to don a handmade costume that is provided, grab a flag and walk in the parade or watch from the sidelines and cheer it on.
We encourage everyone to walk in the parade!  Please be at the big field at the corner of Hwy 194 and Todd Railroad Grade Road at 10:00 a.m. to pick out a costume or banner and line up.  All are welcome to join.  The costumes and decorations are hand-made and free for all to use during the parade. Below are some of the larger than life-sized puppets that have appeared in past parades – the Bear, the West Wind and the Water Goddess.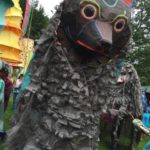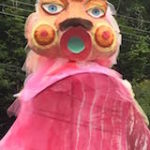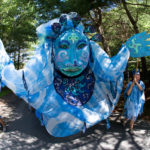 Donations are critical to the future of the parade. All funds raised will be used to offset expenses and sustain the parade for years to come. Please visit http://toddnc.org/support/make-a-gift/ to support the Todd Liberty Parade or donate the day of the parade. Thank you for your support of Todd!
Click to hear parade founder, Martha Enzmann, talk about the history of the parade.
A donation of $5 for parking would be most appreciated. In case of rain, please check back here or the Todd Community Preservation Organization Facebook page for updates. Please contact us if you would like to volunteer for the parade.