Running with the River in Beautiful Todd
Have you ever run with a river?  Well, your chance is coming up to run the New River Marathon in Todd on Saturday, May 7th.   There is no place more beautiful to run or enjoy watching a race.  With spring in full bloom, the river is clear, the valley is full of dogwood and red bud in bloom, and the mountains are greening all around the race route.  Runners will also get to run right through historic Todd as part of the route.
This race is an annual event organized by Ken Sevensky, an Ashe County resident who runs Gum Ridge Mill & Flying Pig Furniture and organizes races around the southeast.  This race offers running opportunities for everyone.  There is the marathon, a half marathon, a 5K and two 1 mile races for kids ages 5-10 and 11+.  The New River race brings hundreds of runners and their supporters to experience the New River and the scenic community of Todd.  The marathon is also a qualifier for the Boston Marathon.  It's not too late to register for a race, get a look at the course, or sign up for the pre-race dinner on May 6th at http://www.newrivermarathon.com.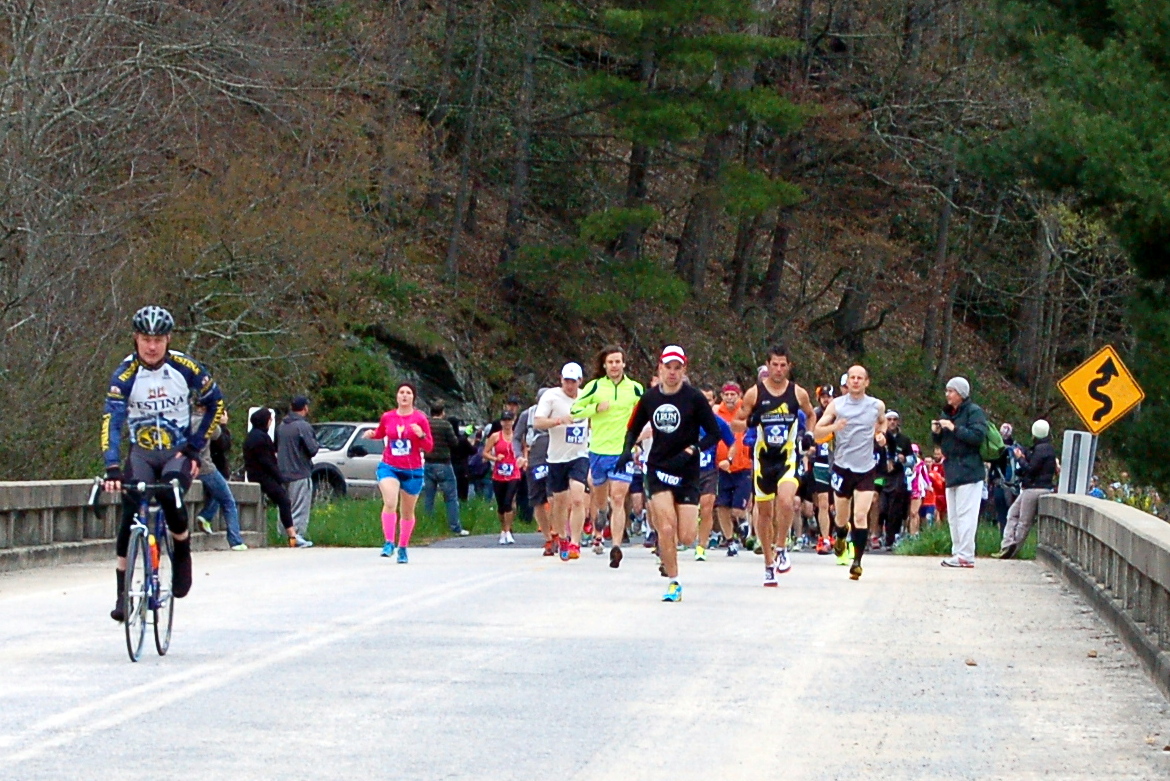 The Todd Community Preservation Organization is happy to be supporting the race again this year. They will be hosting the pre-race dinner on Friday, May 6th under the big tent at the race start/finish venue at the Riverside restaurant where Brownwood Road and Railroad Grade Road intersect.  Dinner will be served from 5:00-9:00 pm.  The menu is "all you can eat" pasta, salad, bread, soft drinks and dessert.  Reservations are suggested for the meal and must be made by Thursday, May 5th at 11:59 pm. The meal costs $11 if you have a reservation and $15 at the door. Registration for any of the 4 races will also be available at the pre-race dinner.  It is a great chance to eat good food and socialize with fellow runners, locals and all those who are visiting for the event.
In addition to organizing the pre-race meal, TCPO volunteers will have coffee and donuts starting around 6:30 am on Saturday.  Then, from 10-2 (or later if people are still around) the grill will be going with hamburgers, cheeseburgers, hot dogs and veggie burgers along with drinks, chips for sale.  In addition, this year they will have gel packs for sale for the runners.  
Todd volunteers will be manning water stations along the race route on Saturday morning.  These community folks are wonderful at giving out water, good directions and lots of positive encouragement.  Even if you are not in one of the races, come join us along the route to cheer the hardy folks who are running.  They love "Good job!" accompanied by smiles and a loud, ringing cow bell now and then.
Those who have run this race before, including my husband, say it is one of the most beautiful and challenging courses on the East Coast.  One runner agreed saying, "Out of the more than 20 marathons I've done, only Big Sur rivals the beauty of the New River course."   The TCPO members and residents of Ashe County are proud to have such a well-regarded sports event here, and we invite you to join us to celebrate it on May 6th and 7th.  Whether you are running with the river, or just enjoying watching runners and the spring all around our valley, we welcome you!
---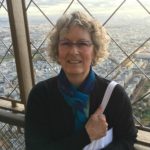 Blog Post By: Barbara Benson
Barbara is a long-time resident of Todd.  She is a semi-retired teacher and consultant who still works with schools to improve classroom practices.  She loves living in Todd with her husband Steve, the runner.  She enjoys gardening, writing and dancing as well as reading and watching the seasons change along the New River.  She is a published writer who had her own blog for three years and is thrilled to be able to contribute to the TCPO blog. posts.